Entisoft Sourcelink Technology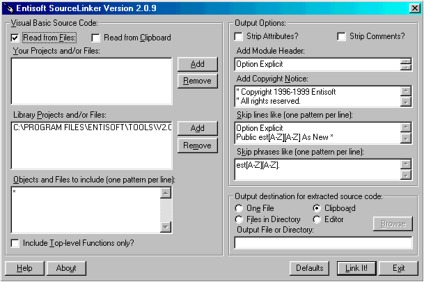 Entisoft Tools Professional 2.0 now features our exclusive Sourcelink Technology!
Sourcelink finds the right source code and automatically embeds it into your projects, eliminating the need to include additional files or DLLs. With Entisoft Tools Pro 2.0, you'll be working faster and far more efficiently than you ever thought possible.
Sourcelink Details
Copyright © 1999-2005 Entisoft